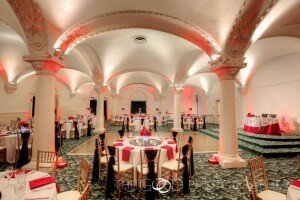 The first weekend in September was a busy time for both Castle Catering & The Romanesque Room. Two weddings took place along with a retirement party. These events took place in The Romanesque Room over a three day period. The same weekend our sister property, Castle Green, held another wedding ceremony and reception.
Castle Catering provided all the food for the retirement party which included appetizers and four stations – Italian, Mexicana, Slider bar, and our unique mashed potato martini bar which gives the guest a choice of two hot toppings and five self-serve toppings over creamy mashed potatoes served in a 10 oz. martini glass.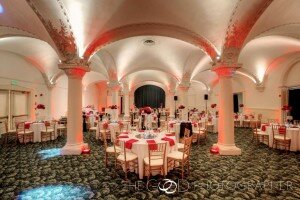 Restaurant Partners provided food for two of the weddings. They were StoneFire Grill and Carmine's Italian Restaurant. Castle Catering provided the hors d'oeuvres that were served during the cocktail hour at both parties.
We had the opportunity to work with Chef Cipriano Reyes of Dolci Vita Catering for one of the weddings. Chef Cipriano was a friend of the bride's and did an outstanding job with all of the food for their event.
The parties were all successful…and the clients were happy!
Visit us
Castle Catering
50 E Green Street Suite 105 Pasadena, California 91105
Our Hours
Monday

Closed

Tuesday

10:00 AM - 5:00 PM

Wednesday

10:00 AM - 5:00 PM

Thursday

10:00 AM - 5:00 PM

Friday

10:00 AM - 5:00 PM

Saturday

By Appointment

Sunday

Closed