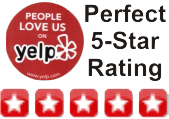 The Romanesque Room at the Historic Green Hotel significant facts:
Location is a Registered Historical Landmark in Pasadena, California
Ballroom seating for 250 guests with dance floor & stage
Host may provide their own alcohol (BYOB and we supply the bartenders)
Large outdoor patio
Chiavari Chairs included
Vast cuisine options including ethnic foods via "The Restaurant Partners Program"
Event planning services
Spacious weddding venue in Pasadena
FINDING THE GEM – by Ron Hobbs Owner Castle Catering
In August of 1984 while looking for a kitchen from which to operate my new catering company, I was led by the manager of the Green Hotel Apartments through hallway double doors. My jaw dropped; I stopped in my tracks as I stepped into one of the most unique ballrooms I had ever seen.
This ballroom had been dormant, unattended and unused for decades. The peeling paint, broken pillar capitals, painted over mirrors and marble baseboards and the leftover stage set from the movie "New York, New York" could not in the least take away from recognizing this venue as a true gem just waiting to shine once again. This was the easement for the manager to take me to a 1,200 sq. ft. kitchen that had also been dormant about the same length of time.
In retrospect, I look at this experience as a "meant to be" life changing moment. I was looking for a kitchen to produce events for the Castle Green Apartments…the "other" wing of the Historic Green Hotel, to which I was contracted to be their caterer. I not only found a wonderful large kitchen just a few steps from the Castle Green, but also a venue that I would renovate and rename The Romanesque Room. In the heyday of the Hotel Green this space was the Main Dining Room. The pillars and dome ceiling added drama and distinction to any event. It was unique in "those" days….it is even more unique in present day.
My catering company was named Castle Catering and has been providing food service and event planning for hundreds of weddings, retirement parties, fundraisers, memorials and gatherings of all types for over three decades at both the Castle Green and The Romanesque Room in the Historic Green Hotel.
---
Read all of our
Wedding Catering, Wedding Sites & Locations Reviews
at