Picking the Perfect Wedding Reception Location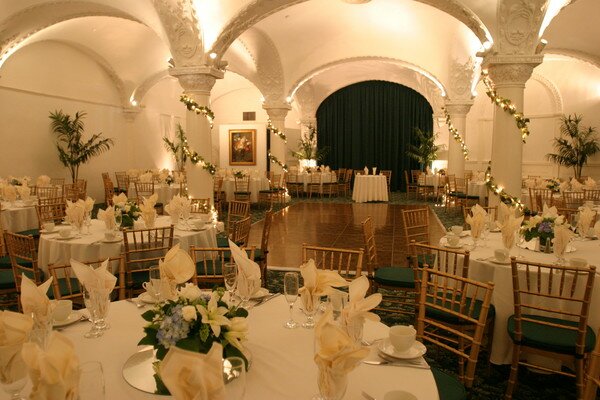 Every couple definitely wants to get married in the end after running through a serious relationship with their partner. After all, what is the use of a relationship if it is not finally bound by a sacred wedding, isn't it? Well, speaking of wedding, there are actually a number of things to consider, one of which is the place to organize the wedding event. To tell the truth, deciding where to organize a wedding event is not as easy as turning over the palm of the hands. Instead, there are a number of factors to take into accounts here. These factors will be described below.
A Hall or an Open Space
When it comes to a wedding, every couple actually has the opportunity to choose whether the couple wants their marriage ceremony to take place at a grand hall or ballroom or at an open space instead. For those couples out there that choose to organize their wedding ceremony at a hall, they will have to make sure that the hall has a large size. Of course, it will be ridiculous if the hall can't accommodate all the guests to the sacred wedding event, right? Therefore, in this case, couples have to estimate carefully how many people they are inviting to the event.
On the other hand, couples that organize their wedding event at an open venue will not have to be confused about the number of guests to invite. It is an open space, after all. Wedding ceremonies held in such a place often give the married couples unforgettable memories. However, when the ceremony is over, the couples need to think who is going to clear up the mess.
Parking Spaces
The next thing to take into consideration here is the parking spaces available. It is utterly important that the wedding guests find it convenient to park their vehicles when they attend to the ceremony. Their vehicles should not distract the traffic at the nearby area, either, when parked.
Good Acoustics
It is common for wedding ceremonies to feature some bands these days. However, it is important that the acoustics in the area are good. Thing is, if the wedding venue echoes a lot, it may be quite disturbing for the band.
Lighting
Lighting is one of the most vital elements of a wedding ceremony. With proper lighting, a wedding ceremony can become more alive. On the other hand, bad lighting can destroy the event instead. Lighting should be adjusted according to the time of the wedding reception. A good idea here would be to use lighting that can be manually controlled.
Visit us
Castle Catering
50 E Green Street Suite 105 Pasadena, California 91105
Our Hours
Monday

Closed

Tuesday

10:00 AM - 5:00 PM

Wednesday

10:00 AM - 5:00 PM

Thursday

10:00 AM - 5:00 PM

Friday

10:00 AM - 5:00 PM

Saturday

By Appointment

Sunday

Closed