Southern California School Nutrition Association Fundraiser

Recently the Southern California School Nutrition Association held their annual fundraiser at The Romanesque Room. The evening had a "Beatles theme" which was carried out in various aspects of the décor including a decorated VW "bug" vehicle, a "yellow submarine", peace symbols, and large cut-out figures of the "Fab Four". The tables had accents of tie-dyed material … the room was filled with eye-catching color and props. A cover band, Britain's Finest, played three sets of the Beatles' hits, complete with costumes to reflect the various stages of the group's career. The music was great! Other Beatle memorabilia added to the festive mood and all the guests had a great time!
Castle Catering Chefs prepared the meal which included passed and stationary hors d'oeuvres, the famous mashed potato martini bar, a crepe station, and a slider station. Mini-cheesecakes and brownies completed the menu.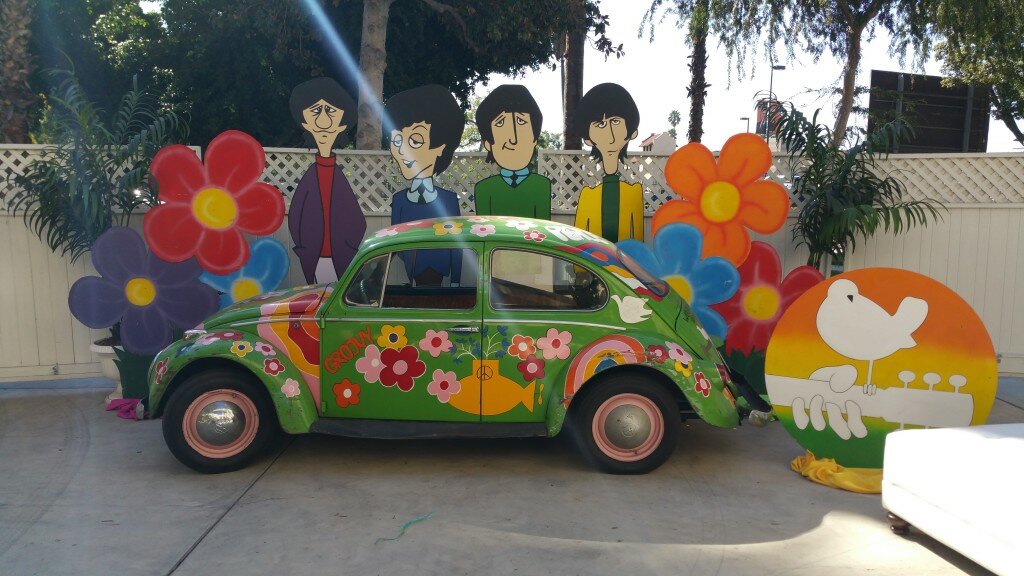 The event was a wonderful success for the organization … and felt like a journey back to the 60's!
Visit us
Castle Catering
50 E Green Street Suite 105 Pasadena, California 91105
Our Hours
Monday

Closed

Tuesday

10:00 AM - 5:00 PM

Wednesday

10:00 AM - 5:00 PM

Thursday

10:00 AM - 5:00 PM

Friday

10:00 AM - 5:00 PM

Saturday

By Appointment

Sunday

Closed