Blair High School in Pasadena hosted their 2015 Prom at The Romanesque Room.
Castle Catering Chefs prepared the food for the event. Two hors d'oeuvres were passed as the students, their guests and chaperones gathered.
The buffet included Caesar salad, two types of pasta (penne and rotelli), two sauces (marinara and white wine tomato basil), chicken strips on the side, hot vegetables and garlic bread. Dessert was chocolate chunk cookies served with milk "martinis". These were passed later in the evening.
Ken Lyle, Music Entertainment Services, provided the music for the evening. Ken can be reached at (310) 721-6450
. The dance floor was crowded throughout the night. Ken also included dramatic uplighting to enhance the ambiance of the room. He provides discounted pricing for clients of The Romanesque Room.
This was a wonderful opportunity for the graduates to celebrate the end of their high school career and to look forward with excitement to the next chapter in their lives! Check it out on instagram.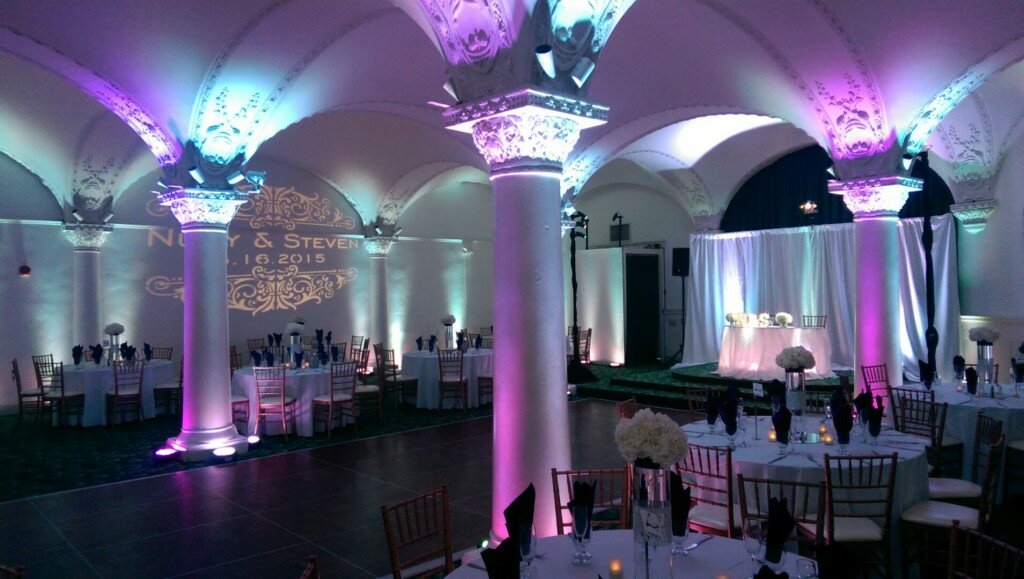 Last weekend another wedding reception was held in the Romanesque Room. Because the venue is an historical landmark, the architecture is unique and adds to the beauty and ambiance of every occasion.
The couple used one of our preferred vendors for their DJ and lighting needs. Ken Lyle, Music Entertainment Services, provides outstanding DJ services as well as spectacular uplighting and specialty lighting. Ken can be reached at (310) 721-6450. Ken offers special pricing for clients of the Romanesque Room and is very easy to work with.
The couple used a Restaurant Partner, El Metate, for their Mexican buffet. Everaldo was the contact person at (626) 229-0706 … www.elmetate-cafe.com. The guests enjoyed a menu of meat and spinach enchiladas, beef fajitas, rice and beans, salad and bread. Chips and salsa and pupusas were additional items served.
Castle Catering provided two hors d'oeuvres that were passed during the cocktail hour … chicken salad puffs and goat cheese and sundried tomato crostini. King's Hawaiian Restaurant provided the cake for the event. Natural Area Rugs provided carpeting.
Bill Sullivan, owner of The Bottle Shop in Sierra Madre, provided the alcohol.
MA Photography and Dot Photo Booth were vendors as well. The couple used names of cities rather than table numbers for the assigned seating of their guests. Everyone had a great time!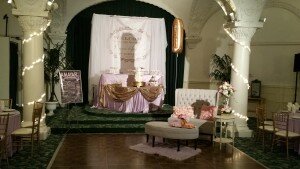 Recently the Romanesque Room was the site of a 1st birthday celebration.
The room was decorated befitting a little "Princess" and included a candy buffet and special seating for the guest of honor.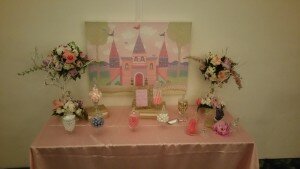 Deshi Food provided a menu of Indian cuisine for the party under the guidelines of our Restaurant Partners Program.
The Castle Catering staff provided the service. Jenny Goodman of At Your Door Events was the Event Consultant … http://www.atyourdoorevents.com – (909) 561-2537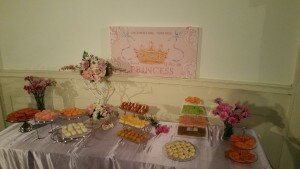 Visit us
Castle Catering
50 E Green Street Suite 105 Pasadena, California 91105
Our Hours
Monday

Closed

Tuesday

10:00 AM - 5:00 PM

Wednesday

10:00 AM - 5:00 PM

Thursday

10:00 AM - 5:00 PM

Friday

10:00 AM - 5:00 PM

Saturday

By Appointment

Sunday

Closed